First Light
We want to thank everyone who helped to make First Light 2023 a success! The lanterns may be out, but we're still feeling the glow.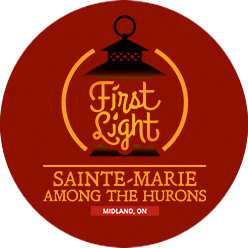 Be the first to know:
Missed First Light? Sign up for our newsletter for the latest news on all our events, including this candlelit holiday favourite!
"*" indicates required fields
Thank you to our sponsors

Image gallery:
Please click each image below to see a larger version.
16164 Highway 12 East, Midland, ON, L4R 4K8
Parking Info
There is ample parking for visitors including those with RVs and buses. Please park in the parking lot provided and make your way to the admissions entrance. We also have bike racks available for cyclists coming from the Tay Trail.
Need more info?
Please contact us at hhp@ontario.ca or (705) 526-7838 if you have any questions.
Ontario's first European Community, Sainte-Marie among the Hurons was the headquarters for the French Jesuit Mission to the Huron-Wendat people. In 1639, the Jesuits, along with French lay workers, began construction of a fenced community that included barracks, a church, workshops, residences, and a sheltered area for Indigenous visitors. This community was abandoned and burned down in 1649.
After extensive archaeological and historical research, Sainte-Marie among the Hurons is now recreated on its original site, where the mission's compelling story is brought to life with costumed historical interpreters, demonstrations and hands-on activities.
Located near Midland, on the Wye River, this world-renowned reconstruction offers visitors a unique opportunity to see the earliest Canadian pioneer life through self-guided visits, group tours, interactive education programs, and special events. Complete your experience by exploring our interpretive museum and themed gift shop.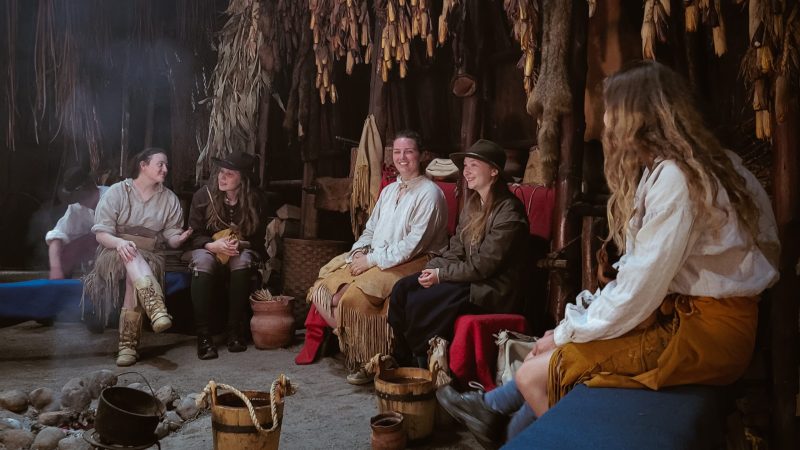 Our summer season begins in May
Love First Light? Experience Sainte-Marie among the Hurons during the daytime! Immerse yourself in the important story of cultural contact between the Wendat Nation and French Jesuit missionaries to Wendake. Connect with costumed interpreters and discover the sights, smells, and sounds of 17th century life.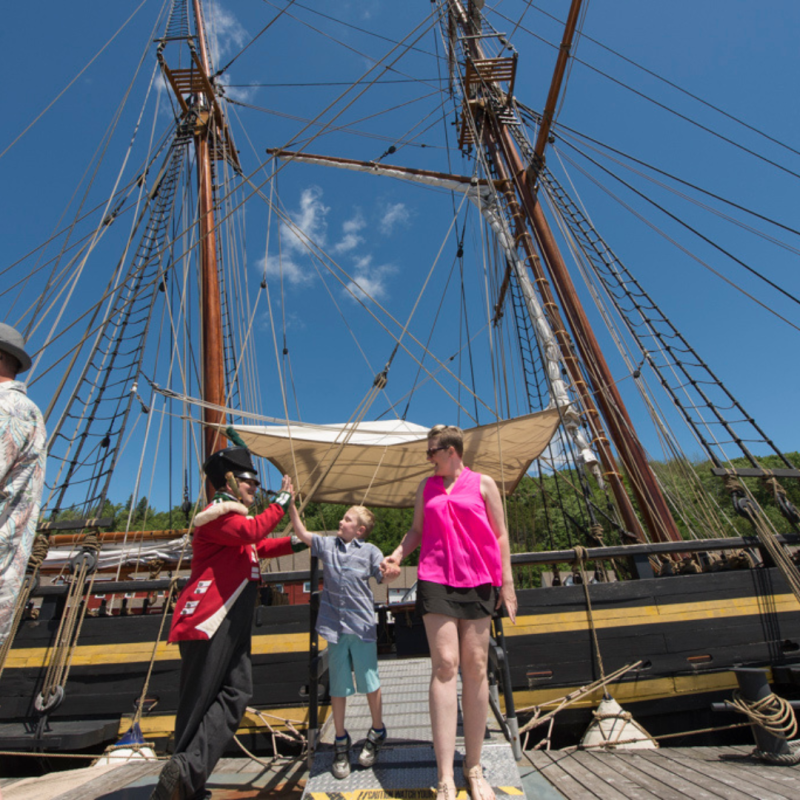 Seasons passes now available
For just $35 (tax included), season pass holders gain unlimited admission to both Sainte-Marie among the Hurons and Discovery Harbour, whenever the historic attractions are open!
Admission to most special events, like First Light and Pumpkinferno, is included.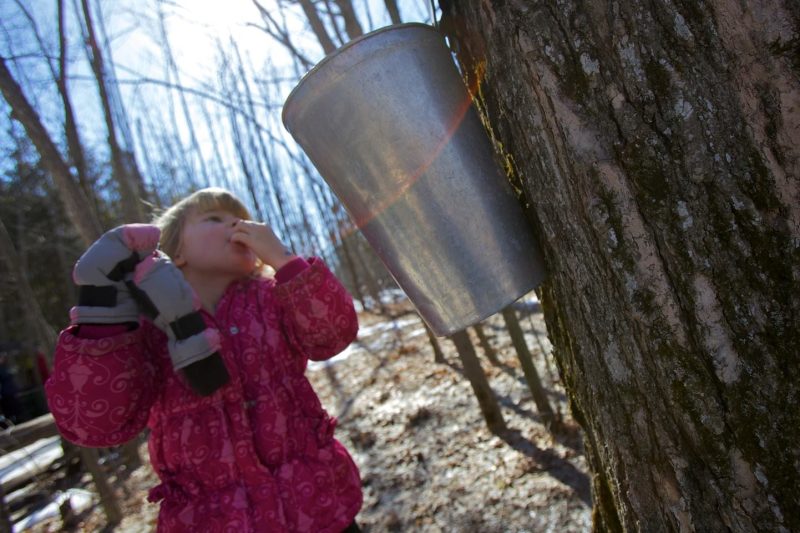 Sweetwater Harvest Festival
Did you know we host events throughout the year? This March we're co-hosting the Sweetwater Harvest Festival, a fundraiser for our neighbours the Wye Marsh Wildlife Centre. It's the sweetest event of the year! Celebrate all things spring and maple syrup with a vendor market, kids activities, maple taffy, bannock, and more.