Welcome to Sainte-Marie among the Hurons
Ontario's first European Community, Sainte-Marie was the headquarters for the French Jesuit Mission to the Huron-Wendat people. In 1639, the Jesuits, along with French lay workers, began construction of a palisaded community that included barracks, a church, workshops, residences, and a sheltered area for Indigenous visitors. By 1648, Sainte-Marie was home to 66 French men — one-fifth of the entire population of New France. Sainte-Marie's history ended in 1649, when members of the mission community were forced to abandon and burn their home of ten years.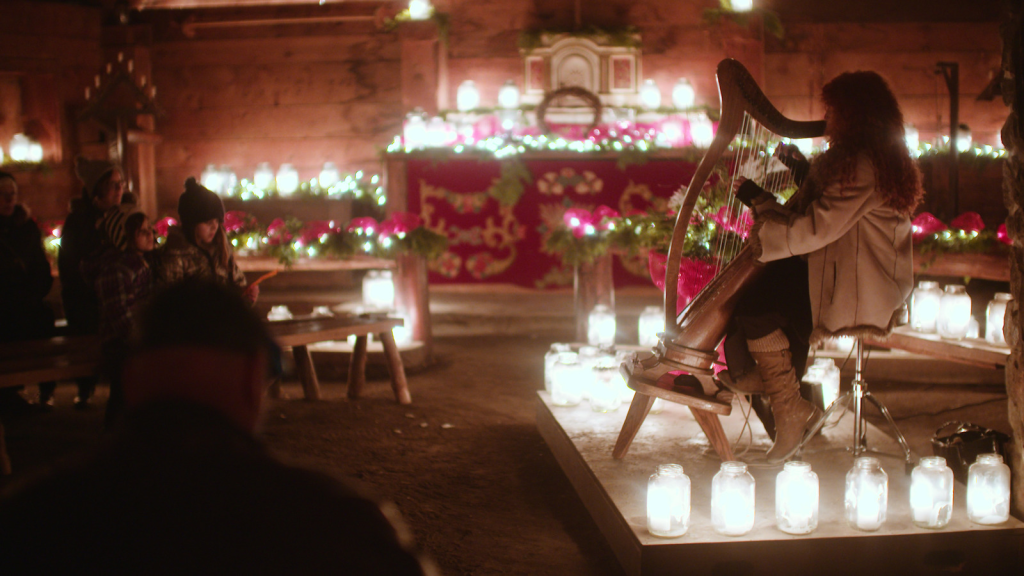 First Light
Now in its 23rd year, First Light is an award-winning, must-see holiday event with a great lineup of family activities and live musical performances, all amidst the spectacular glow of thousands of candles. Explore our vendor market, enjoy crafts and historical demonstrations, and wander through candlelit historical buildings and pathways dressed in beautiful seasonal greenery.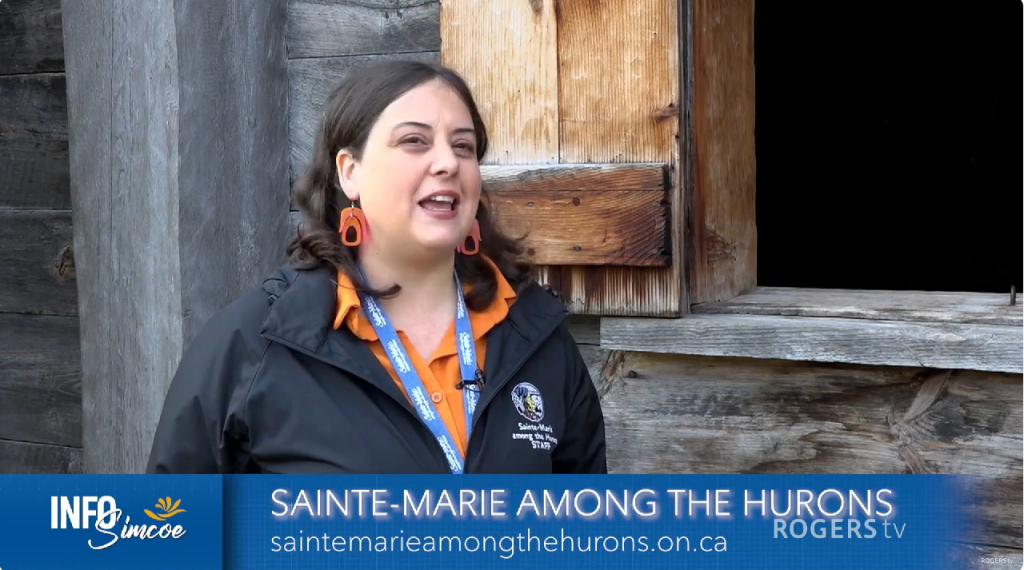 Fall activities at Sainte-Marie
Learn about historic Sainte-Marie among the Hurons and what we have planned for the fall season including the National Day for Truth and Reconciliation, Hometown Harvest Festival and of course First Light! Find out about our impact on the regional economy, as well as our educational programs for school and travel groups.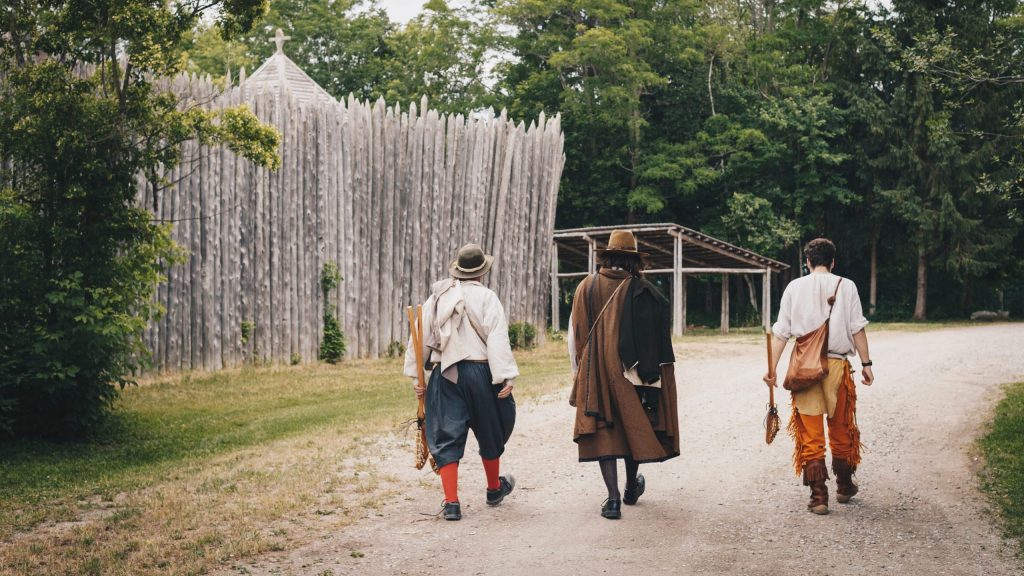 Hours of operation
Closed for the season – reopening May 2024
This impressive reconstructed 17th-century mission – staffed by knowledgeable and friendly costumed interpreters – will be open daily starting early May 2024. Allocate approximately 1.5 hours for your visit. We recommend you download the Huronia Historical Parks app for a full audio tour. Dogs welcome!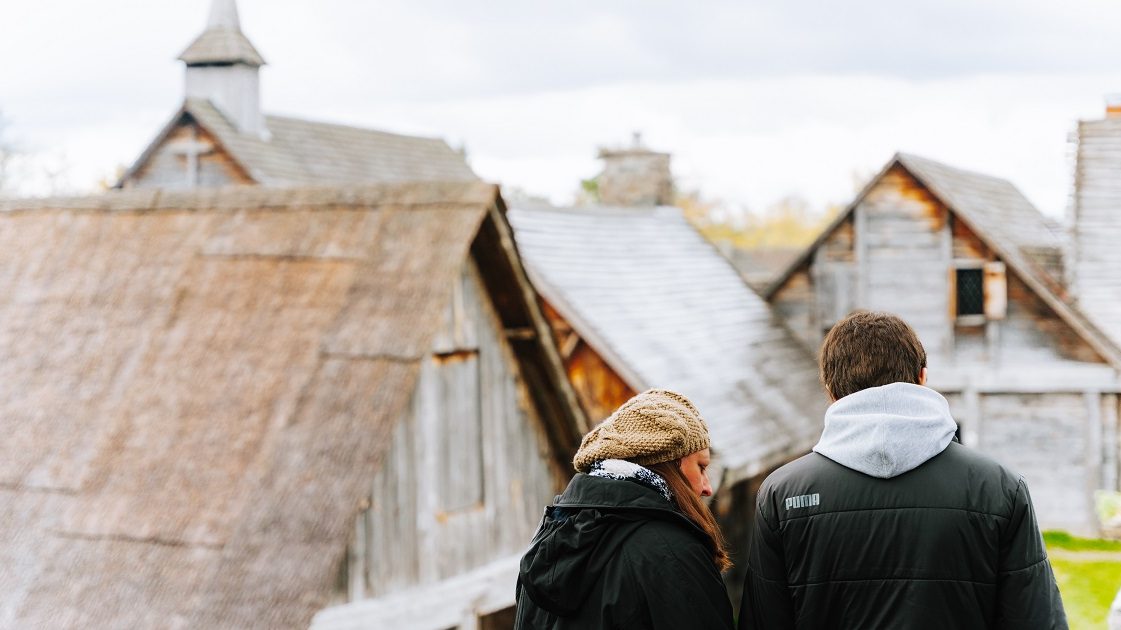 Season passes
Valid April 1 to March 31
For just $35 tax included, season pass holders gain unlimited admission to both Sainte-Marie and Discovery Harbour, whenever the historic attractions are open, from April 1 to March 31! This includes admission to special events (except specialized activities) like First Light and Pumpkinferno.
Sign up for our newsletter
Sign up for our newsletter and be in the know! Get early notice about your favourite events at Sainte-Marie and Discovery Harbour. Pick up interesting historical facts. Hear about deals and discounts. Find out about career opportunities at Huronia Historical Parks. Learn about new activities at both historic sites.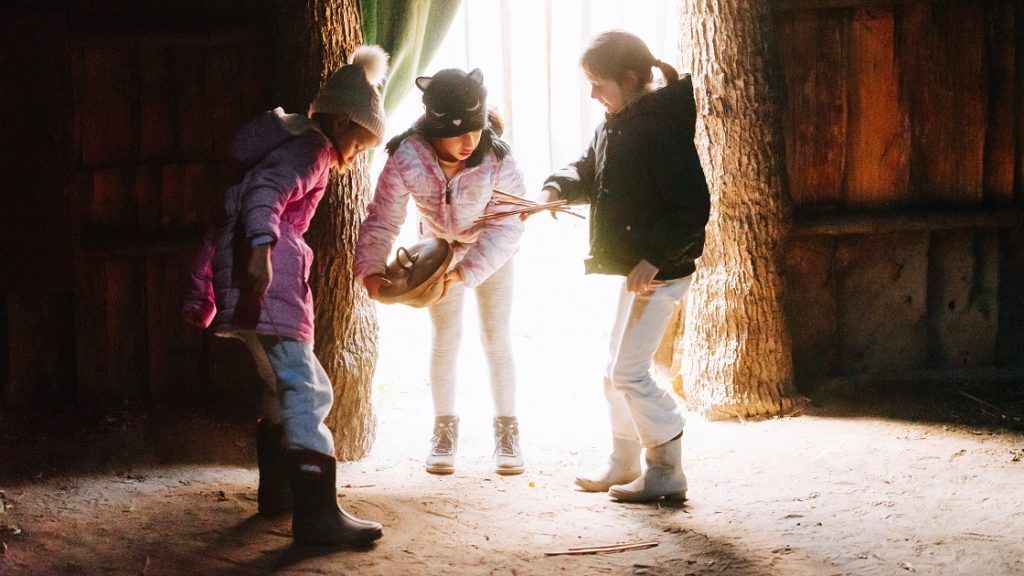 Education programs
Booking for Winter & Spring
We're now booking 2024 learning programs! This nationally-significant historic attraction has been offering students curriculum-rich, engaging, hands-on learning opportunities for more than 50 years. Help bring history to life for your students in-person, online, and even in your classroom!
We're on Instagram!
Share your adventures by tagging us and using #saintemarieamongthehurons