Day Camps
Ontario's first European community is an ideal setting to provide a fun learning experience for Cubs, Guides, Scouts, summer day-camps, and all other youth groups.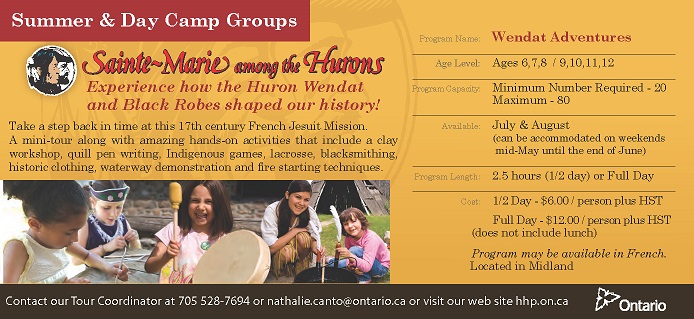 Learning about Sainte-Marie among the Hurons is made fun by involving your group in historical hands-on activities on the site.
Let us know if you have specific badge requirements, especially in reference to Indigenous peoples and survival skills.
Wendat Adventures
This program is available for groups of 15 youths or more, and recommended for ages 6 to 12. Choose between a half-day program (2.5 hours) or a full-day program (5 hours).
Half-day rate: $6.00 per person (+HST)
Full-Day rate: $12.00 per person (+HST)
Program Capacity: 15 to 80 youths, plus chaperones
Recommended Age: 6 to 12 years old
Chaperones: Free admission at a ratio of 1 per 5 youths
Our programs run RAIN or SHINE.
For more information, contact our Tour Coordinator today!
Combine your tour of the site with in-depth workshops which may include:
Cooking in the cookhouse
Medicinal teas in the hospital
Indigenous games or lacrosse
Blacksmith and carpenter's shop
Historic clothing activities
Clay workshop
Quill pen writing
Waterway demonstration (summer only)
Fire starting demonstration
Animals and gardens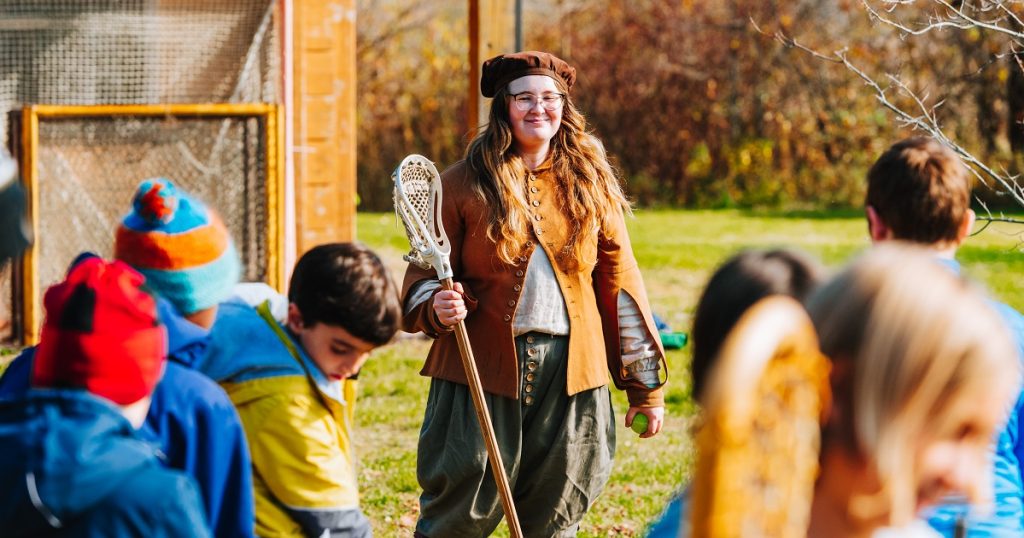 Wye Marsh Wildlife Centre
Overnight accommodations may be available at the nearby Wye Marsh Wildlife Centre, just a few minutes walk from Sainte-Marie.