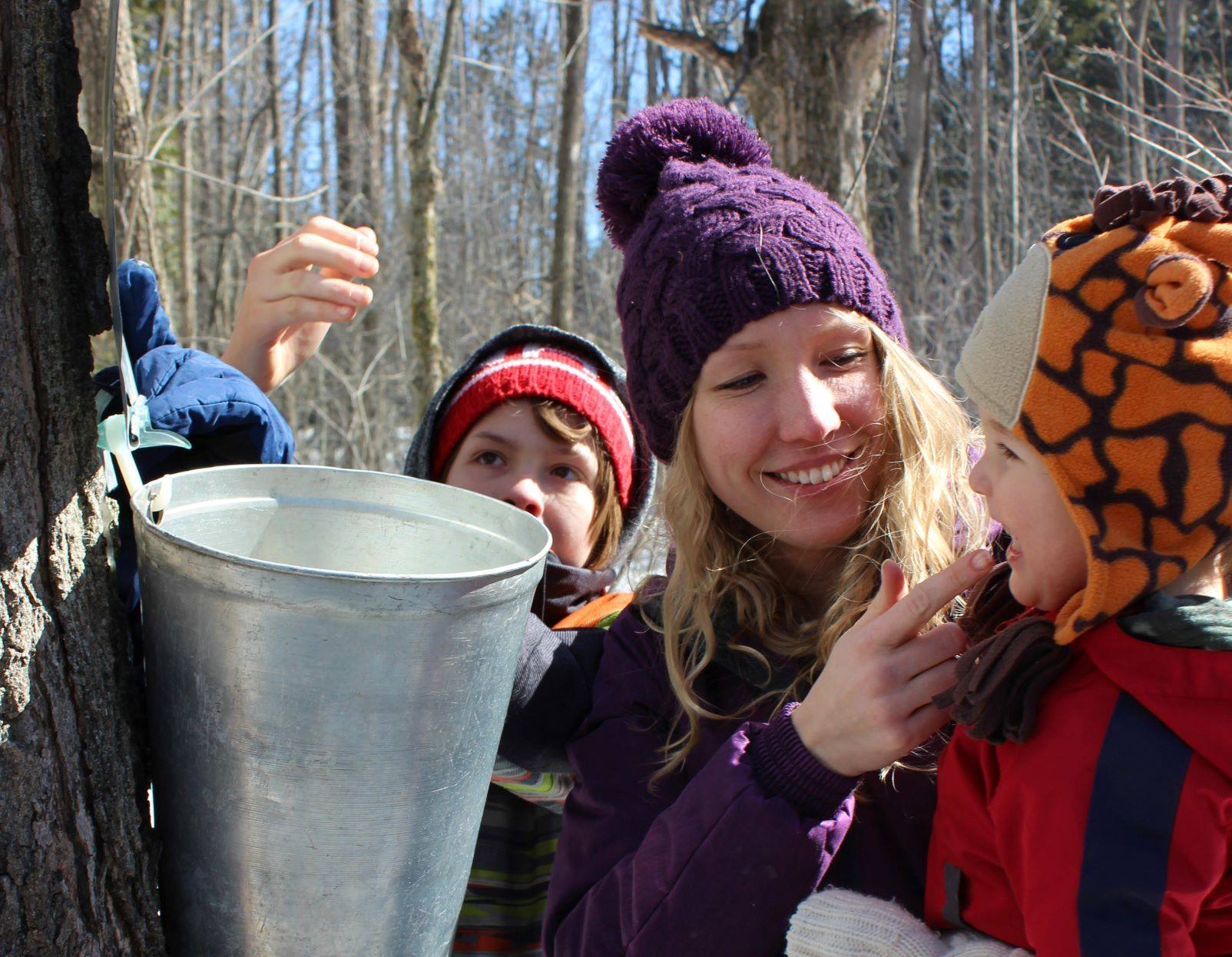 Wye Marsh and Sainte-Marie collaborate on annual Sweetwater Harvest Festival
February 13, 2023
The Wye Marsh Wildlife Centre's Sweetwater Harvest Festival – the non-profit's biggest fundraiser of the year – will be sweeter than ever this year thanks to a collaboration with neighbouring attraction Sainte-Marie among the Hurons.
"The Sweetwater Harvest Festival is one of the many great reasons to visit Simcoe County – a unique, family-friendly event that encourages connection with the nature and history of the region," said Neil Lumsden, Minister of Tourism, Culture and Sport. "This year, thanks to the Wye Marsh Wildlife Centre and Sainte-Marie among the Hurons, there are even more events and activities for visitors of all ages. I encourage everyone to come and enjoy the maple season fun while supporting artisans and boosting the local economy."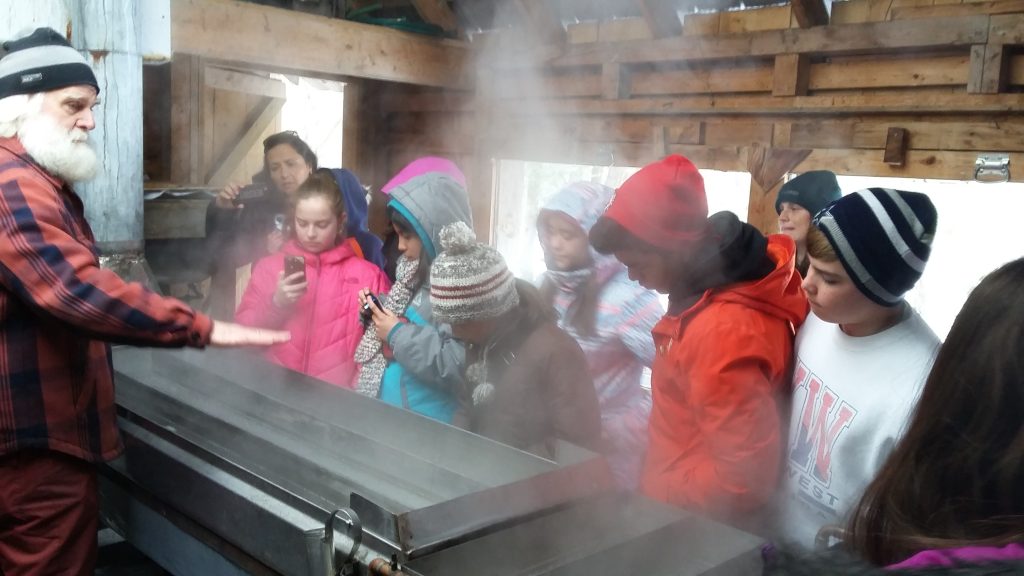 The festival, a beloved annual celebration of spring and all things maple syrup, will take place March 18, 19, 25 and 26 from 10 a.m. to 4 p.m. Family-friendly activities will be on tap at both sites, including sugar shack demonstrations, maple taffy, an artisan market, and take-home crafts for kids.
"The Sweetwater Harvest Festival offers everyone the opportunity to get outside, learn about maple syrup, and enjoy the early days of spring," says Kim Hacker, Executive Director, Wye Marsh Wildlife Centre. "Funds from this event help to ensure that the Wye Marsh can continue to deliver innovative conservation and nature programs all year round."
Collaboration is nothing new for the Wye Marsh and Sainte-Marie. The organizations have worked together to offer events in the past and continue to co-host education programs every year. But this is the first time the Sweetwater Harvest Festival will take place at both sites.
"The connection between the Wye Marsh and Sainte-Marie has always been strong," says Will Baird, General Manager, Huronia Historical Parks. "We're delighted to be working together in this new way to celebrate the region's natural and cultural heritage."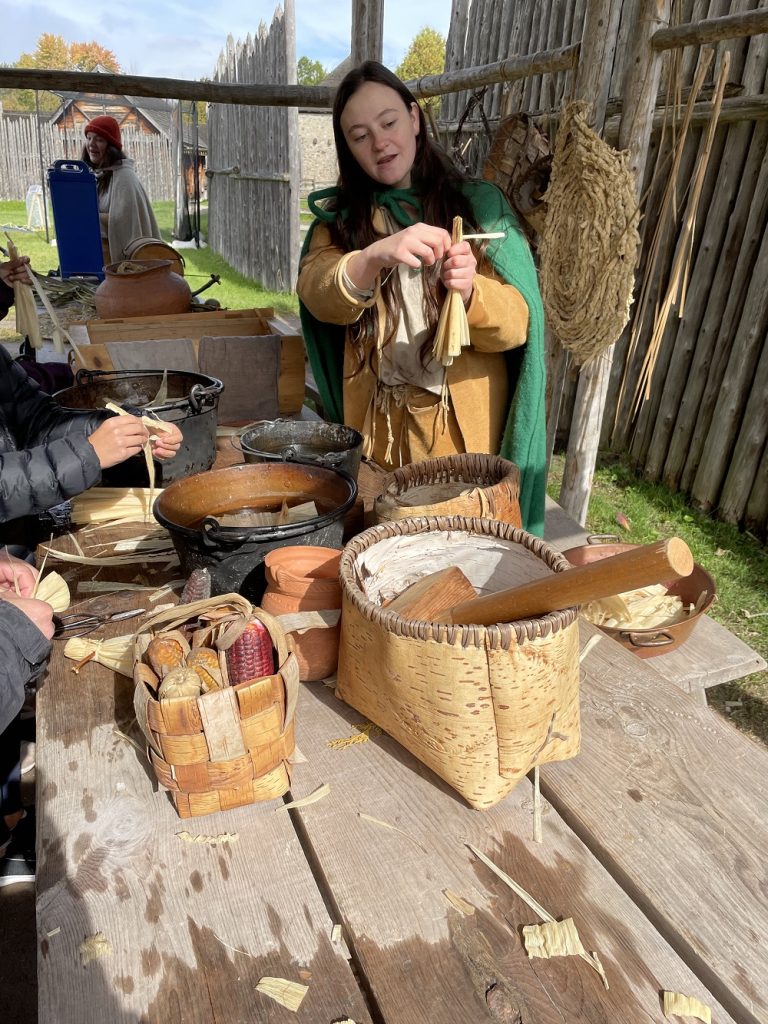 Activities at the Wye Marsh will include trekking through the sugar bush, sugar shack demonstrations, maple taffy on ice, roasting bannock on a stick, children's games, birds of prey demonstrations and, of course, opportunities to purchase locally-made maple syrup.
Sainte-Marie among the Hurons will host more than 20 artisans at the Sweetwater Arts and Crafts Market, historical canoe-making and basketry demonstrations, traditional Indigenous syrup-making demonstrations, as well as take-home crafts like corn husk dolls and clay okies.
Tickets for the Sweetwater Harvest Festival must be purchased in advance at WyeMarsh.com/Sweetwater. There will be no ticket sales at the gate.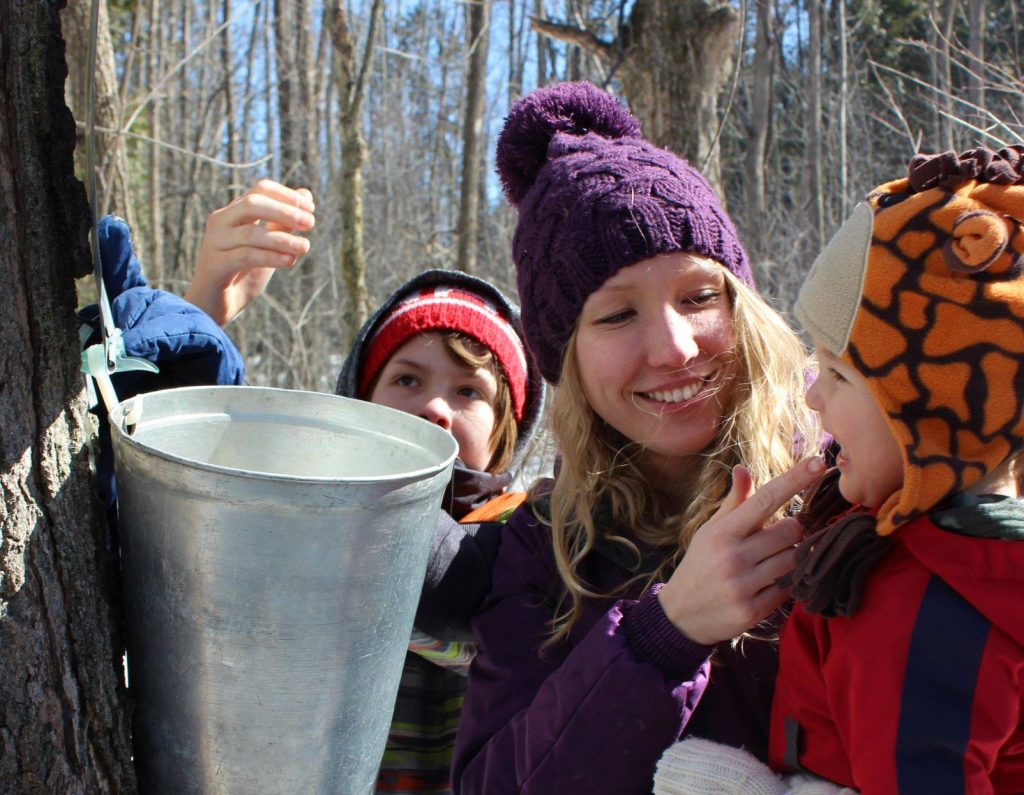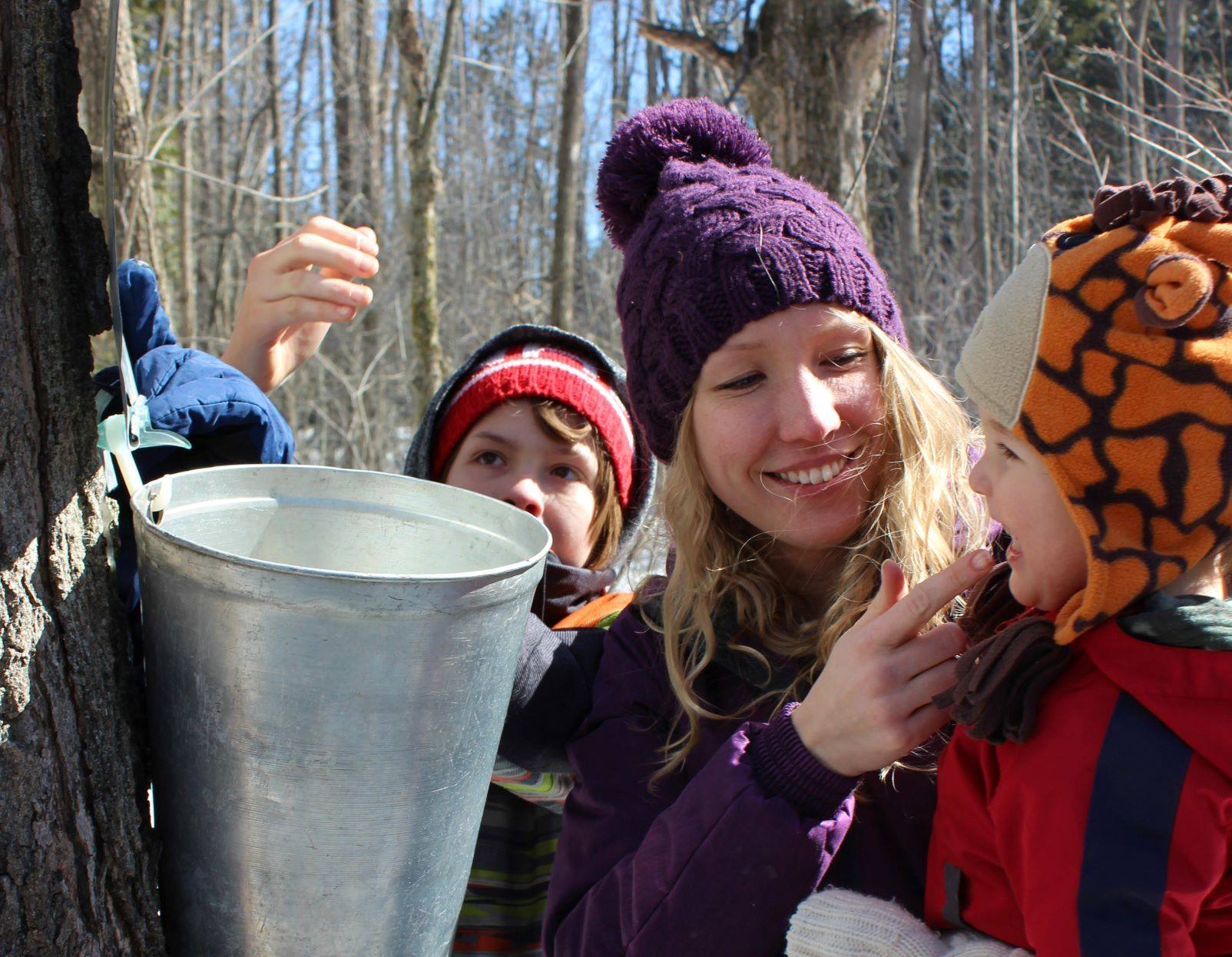 The Wye Marsh Wildlife Centre and Sainte-Marie among the Hurons would like to thank the sponsors who helped to make this event possible: Midland Rotary, Windlee Farms, Telequip, Bourgeois Auto Group, Quality Inn, Industrial Filter Manufacturing Inc., and Charles Morden Construction Inc.
Friends of Wye Marsh is a not-for-profit charitable organization taking care of 3,000 acres of provincially significant wetlands and federal forests in the Heart of Georgian Bay. This National Wildlife Area and recognized Important Bird Area (IBA) provides habitat for a number of significant species including provincially Threatened Least Bitterns, Species of Special Concern Black Terns, and the famous Trumpeter Swans. Wye Marsh is the perfect place to Escape – Explore – Experience the area's natural history as the site includes 25 km of all-season trails, a Birds of Prey field, and Visitors Centre!
Ontario's first European Community, Sainte-Marie among the Hurons was the headquarters for the French Jesuit Mission to the Huron-Wendat people. In 1639, the Jesuits, along with French lay workers, began construction of a fenced community that included workshops, residences, and a sheltered area for Indigenous visitors. It was abandoned and burned down in 1649. Thanks to extensive archaeological and historical research, Sainte-Marie is now recreated on its original site, where the mission's story is brought to life with costumed historical interpreters, events, education programs and more.
-30-
PHOTO CAPTIONS:
A family tastes sap at the 2022 Sweetwater Harvest Festival at the Wye Marsh Wildlife Centre
A historical interpreter at Sainte-Marie among the Hurons demonstrates how to make corn husk dolls.
A group of guests enjoys a syrup-making demonstration at the Wye Marsh sugar shack.
FOR MORE INFORMATION CONTACT:
Kim Hacker, Executive Director, Friends of Wye Marsh 16160 Highway 12 East, PO Box 100, Midland ON, L4R 4K6 khacker@wyemarsh.com and 705-526-7809 ext 201
Mikaela Lefaive, Marketing and Media Relations Coordinator, Sainte-Marie among the Hurons 16164 Highway 12 East, PO Box 100, Midland ON, L4R 4K6 Mikaela.lefaive@ontario.ca and 705-427-2564